Arctic Char Pictures
---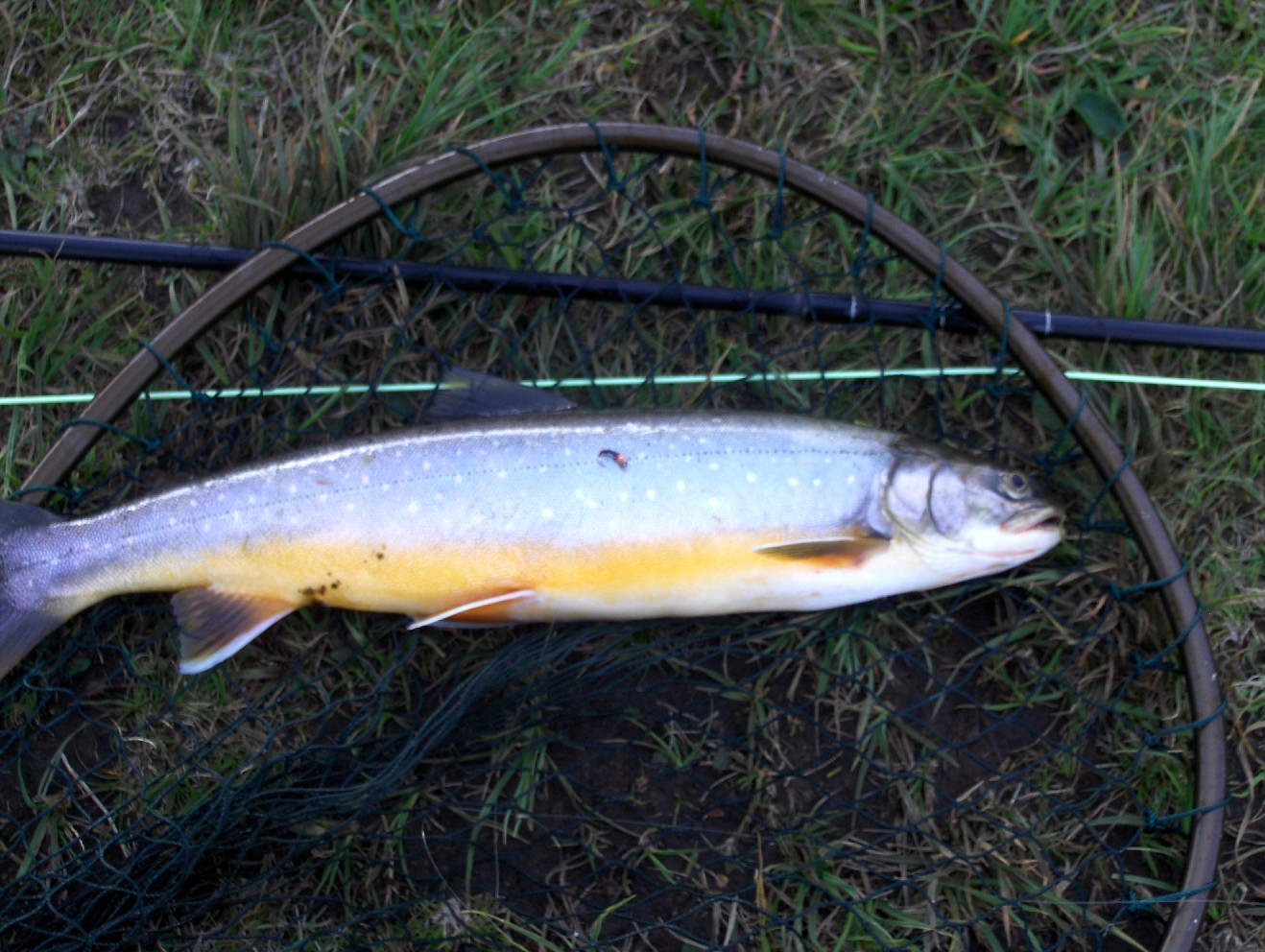 Arctic Char have a polar distribution and may be the most common of all of the trout. This fish was caught in Iceland where they exist in almost every river and lake.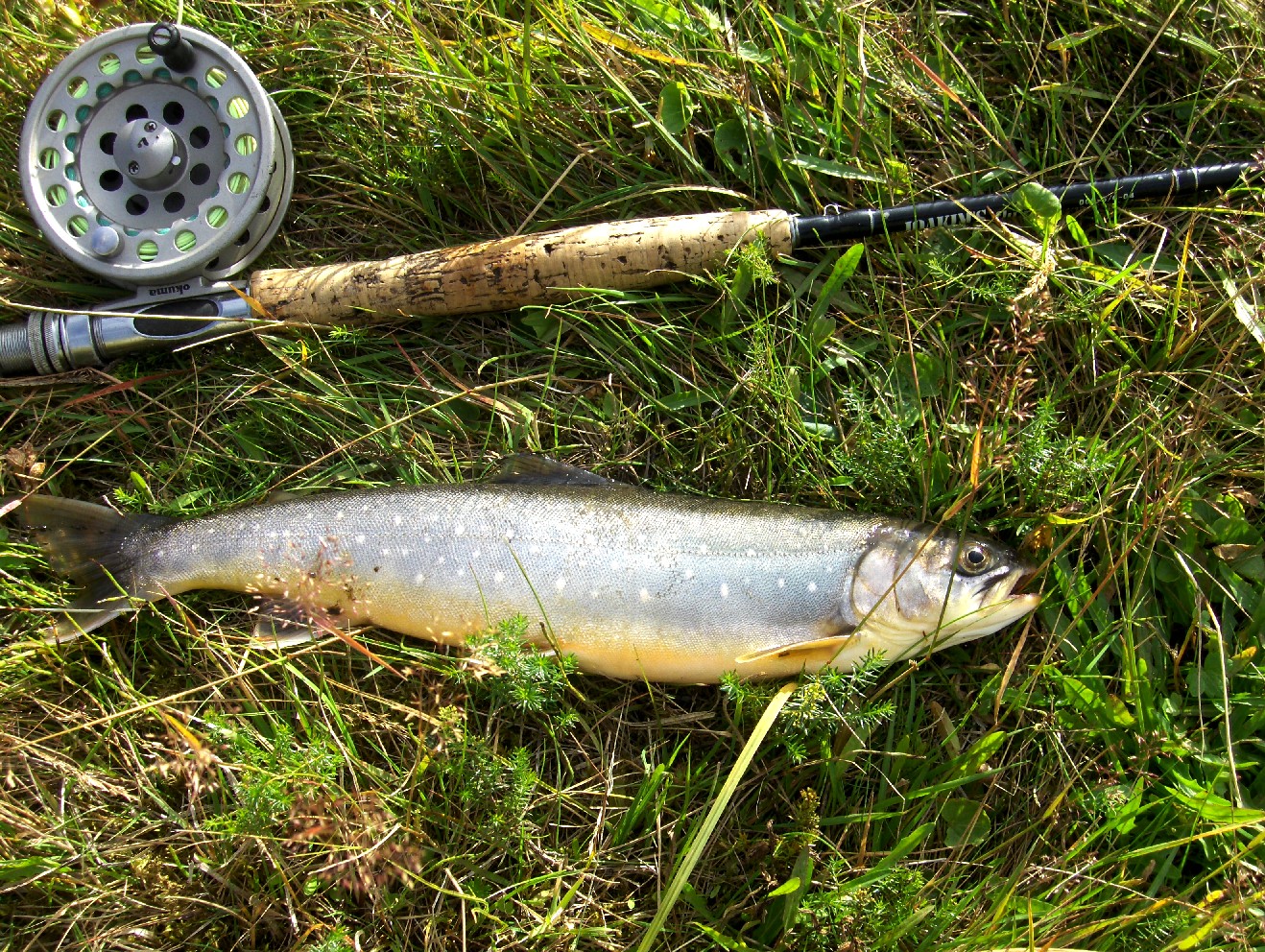 The Holaa River in Iceland is one of the better rivers to catch Arctic Char. The river flows between two lakes and as the water in the lakes warm during the summer the fish move into the river.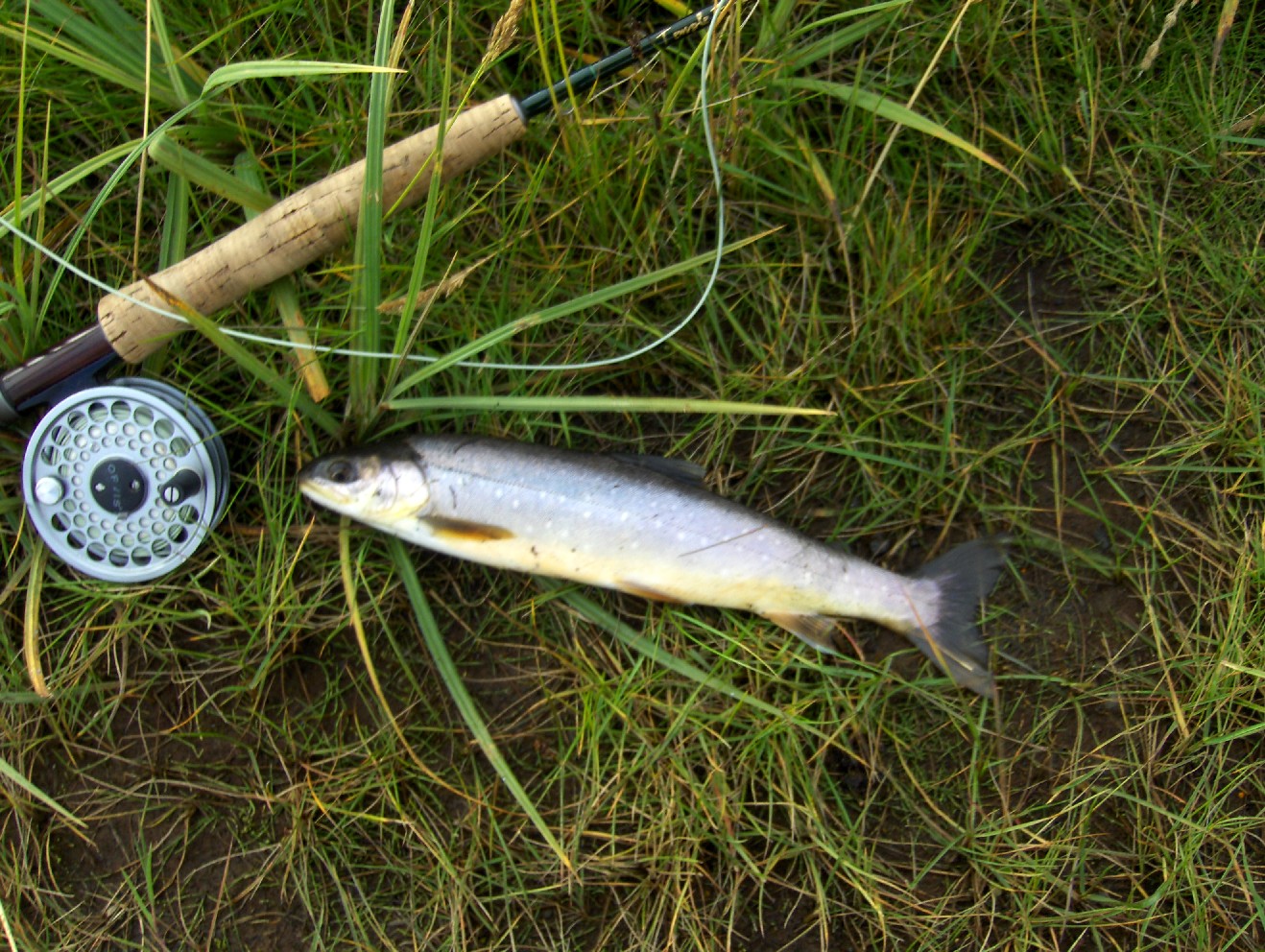 Char fight down in the water and will usually give a head shake when first hooked. Nymph fishing is very successful in most of the char rivers.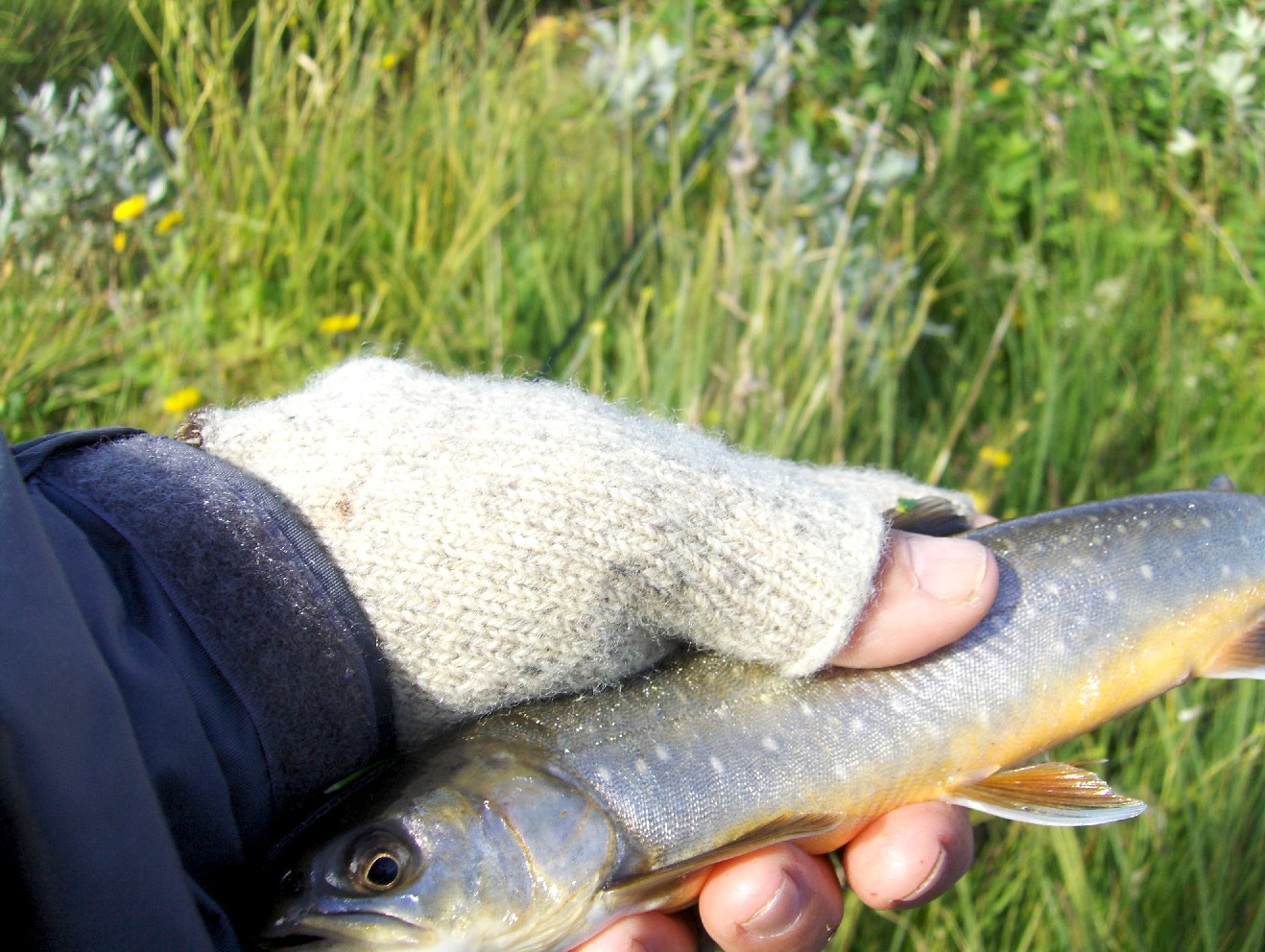 Char tend to stay in the slower water in the rivers and will take a dry fly. This fish took a #14 parachute adams.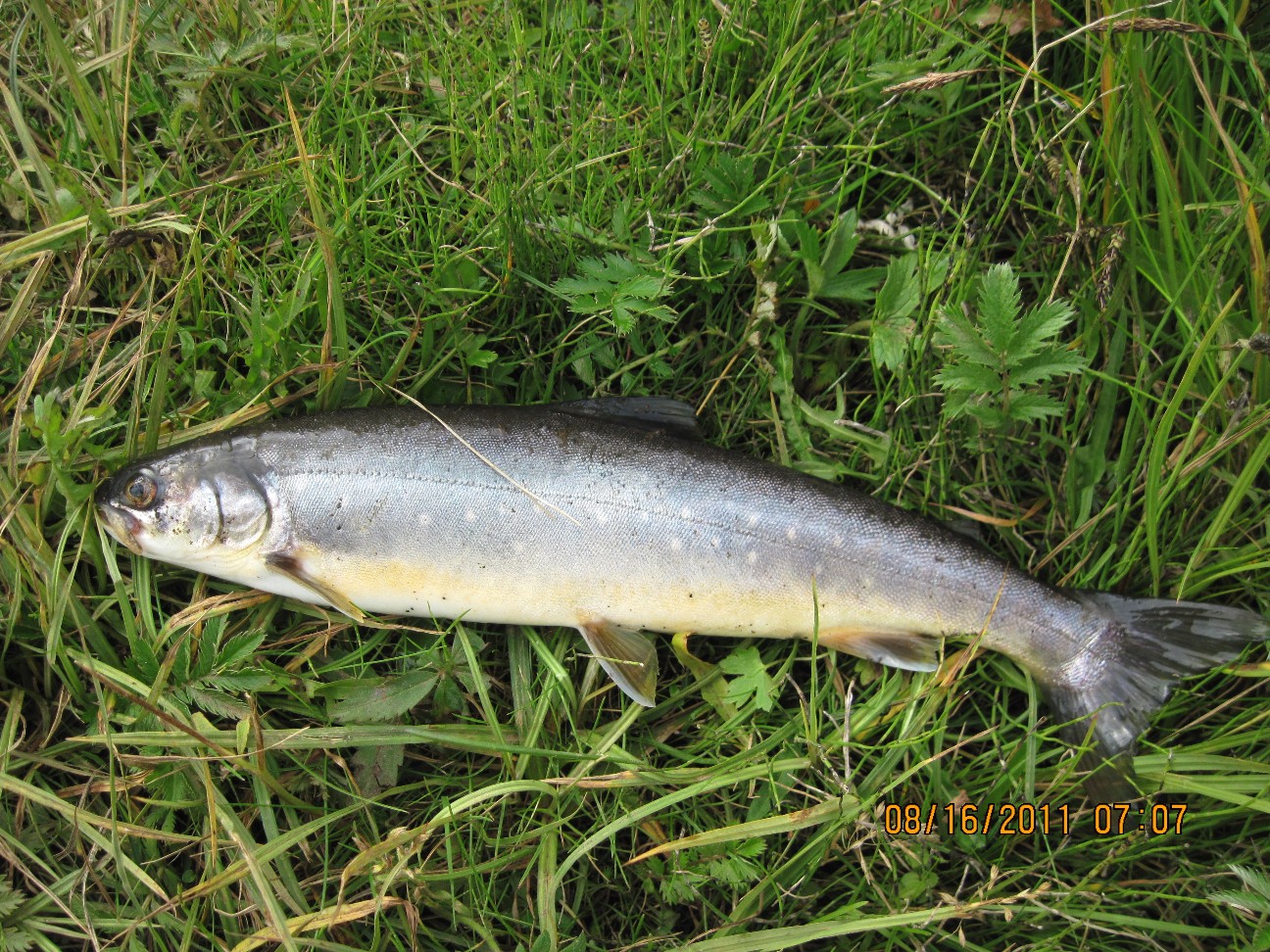 This is another Char from the Holaa River in Iceland. These are fresh water fish that do not go to the Ocean. They do move from the head water lake to the river during the summer.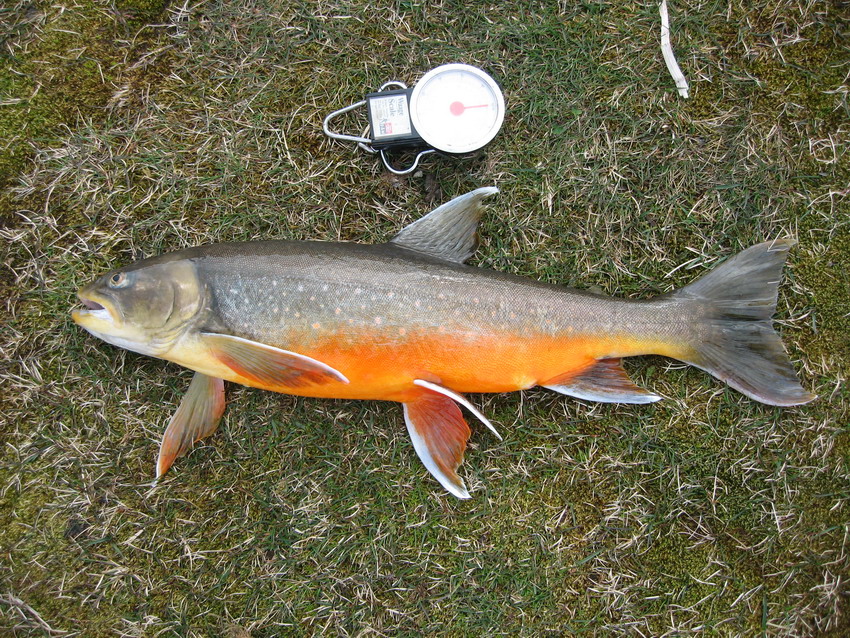 This is a five pound fish that is not unusual for Iceland.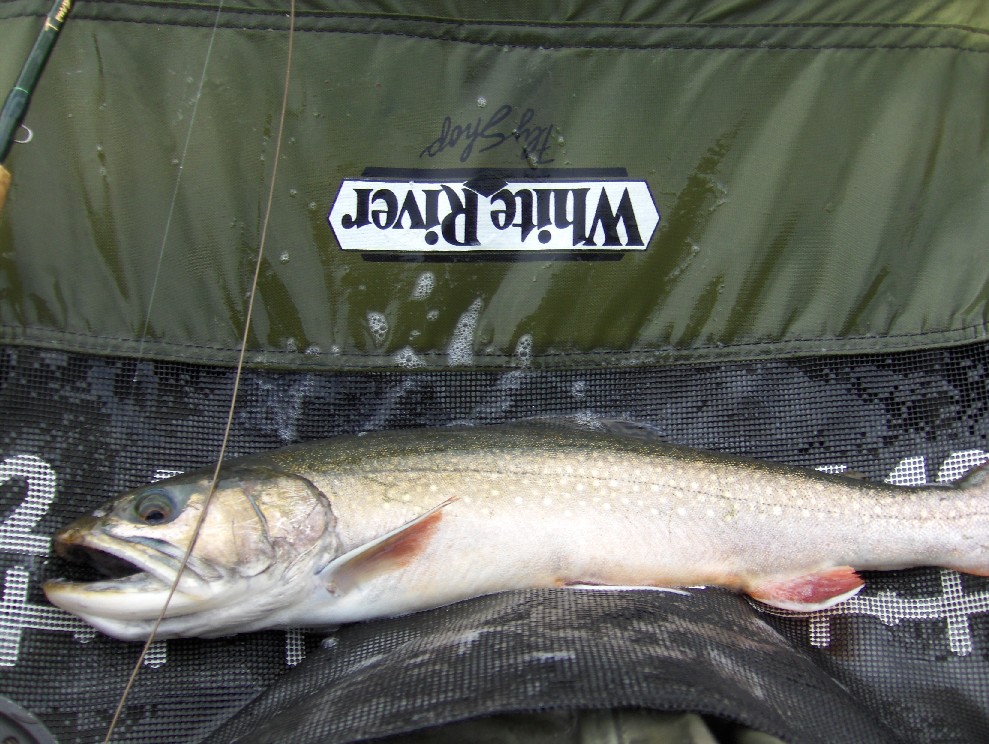 This is a Blueback Trout caught in Black Lake, Maine. Blueback's are Relic Arctic Char that were left landlocked after the last Ice Age in a few lakes in the northeastern United States and Canada.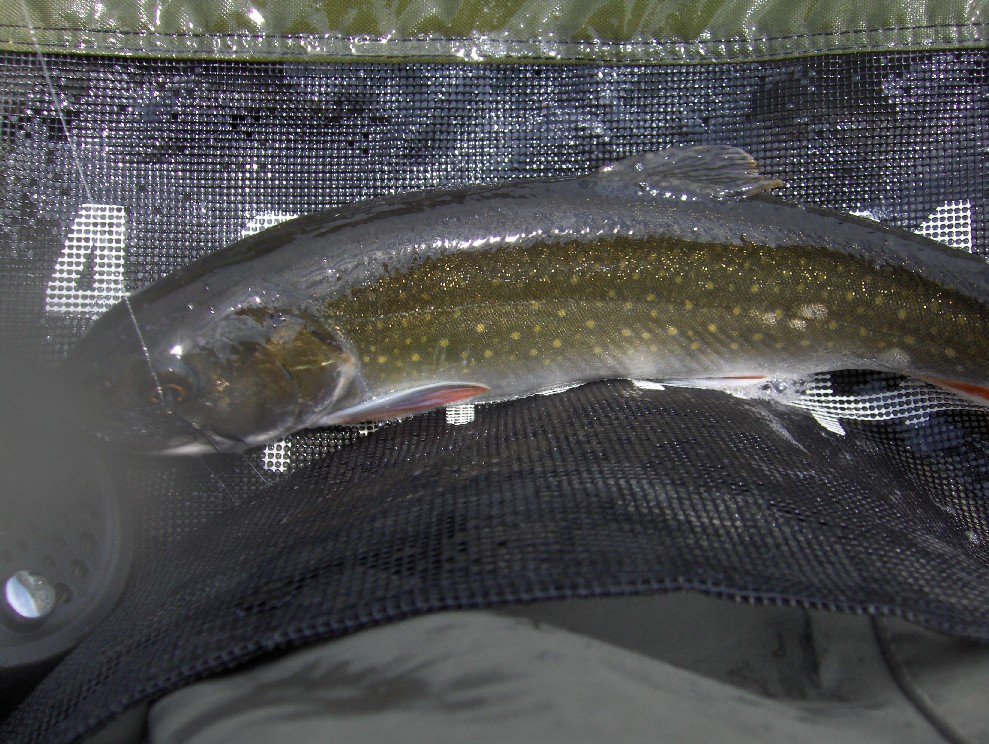 Blueback are difficult to catch and tend to be deep water fish. They are not really bottom dwellers, but migrate to the cooler waters as the surface water warms during the summer. This fish was caught in water 15-20 feet deep, and was caught in June.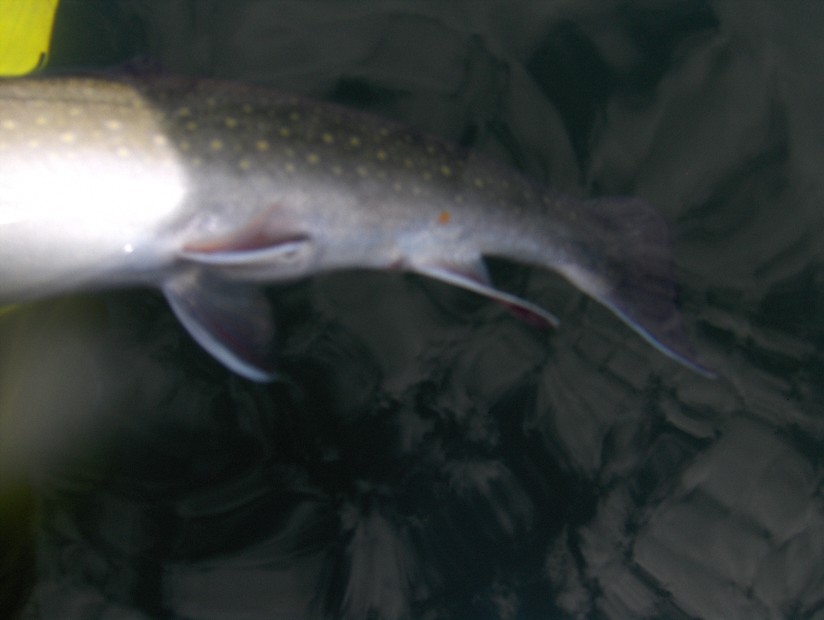 Two of the Blueback's I caught during the June trip had one orange spot. This fish had a spot by the tail and another had a similar orange spot behind the gill plate. They do put up a good fight, and hit the fly hard.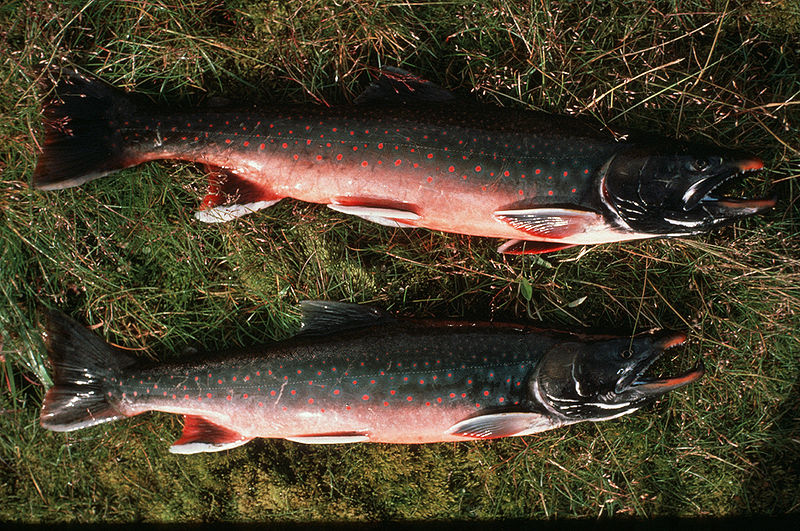 The average Arctic Char in Iceland is 1-3 pounds and they are in every river and lake in the Country. Fish in the five pound range are not uncommon and the sea-run fish are excellent fighters.