Brown Trout Pictures
---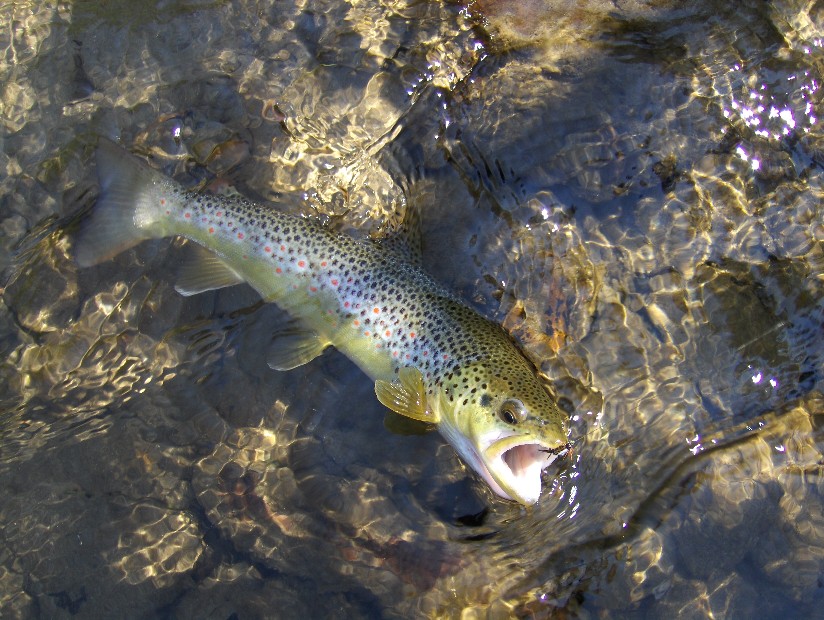 Brown Trout are beautiful fish and usually fight down in the water. They are strong fighters, and the big fish just never give up. This is a nice Brown taken in Rock Creek, Montana.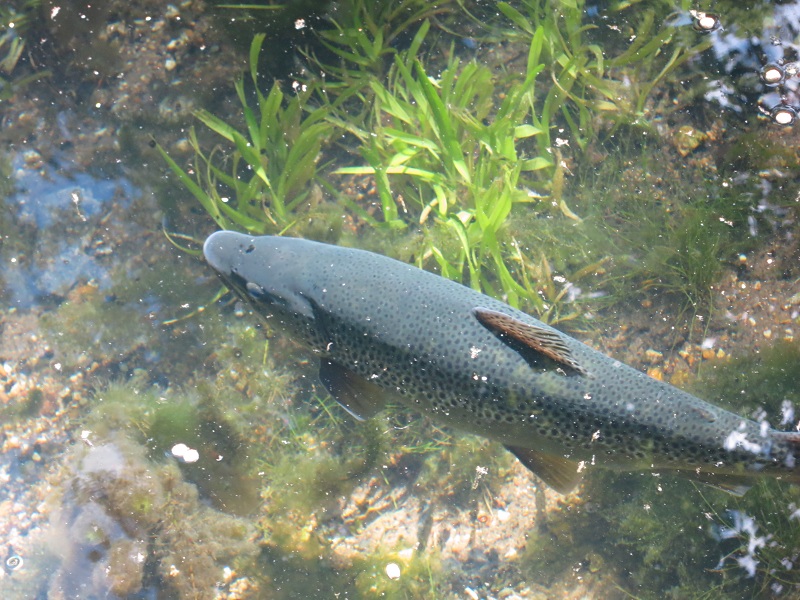 Brown Trout tend to be tertorial and will stake out a section of river with good cover. This is an 6-8 pound fish that likes this small area of a medium size river.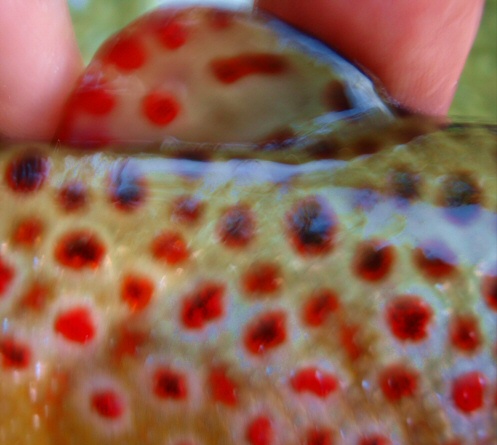 This is a close-up of the red spots on a really colorful Brown. They are truly magnicicant!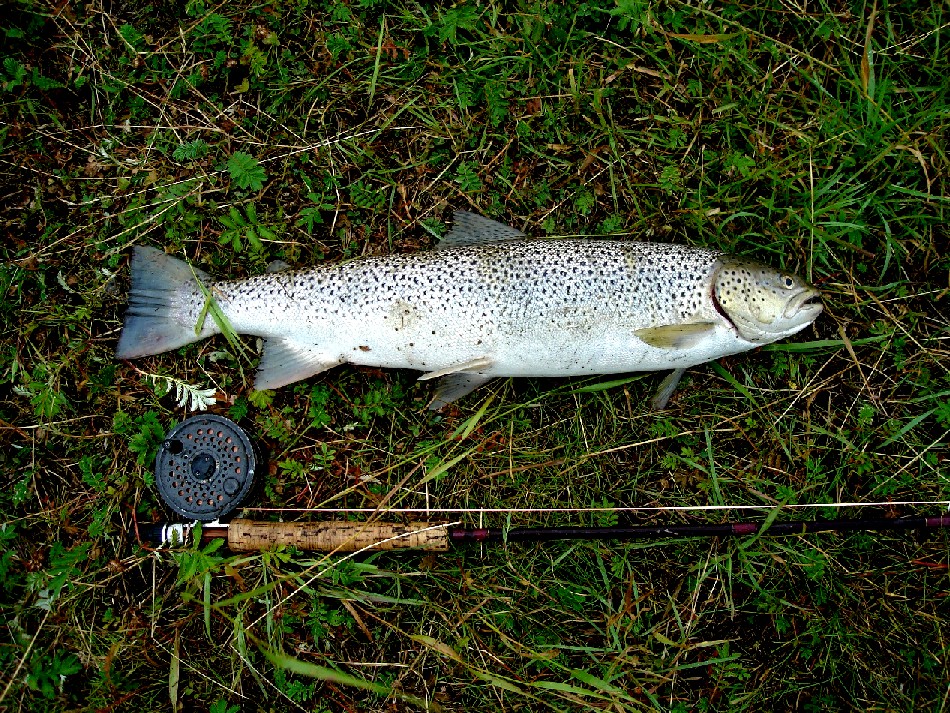 Sea Trout or sea-run Brown caught in the Varma River, Iceland. This fish is fresh from the Ocean and shows a silver color. Once they have spent some time in fresh water Sea Trout turn brown, but do not have as many red spots as typical fresh water fish.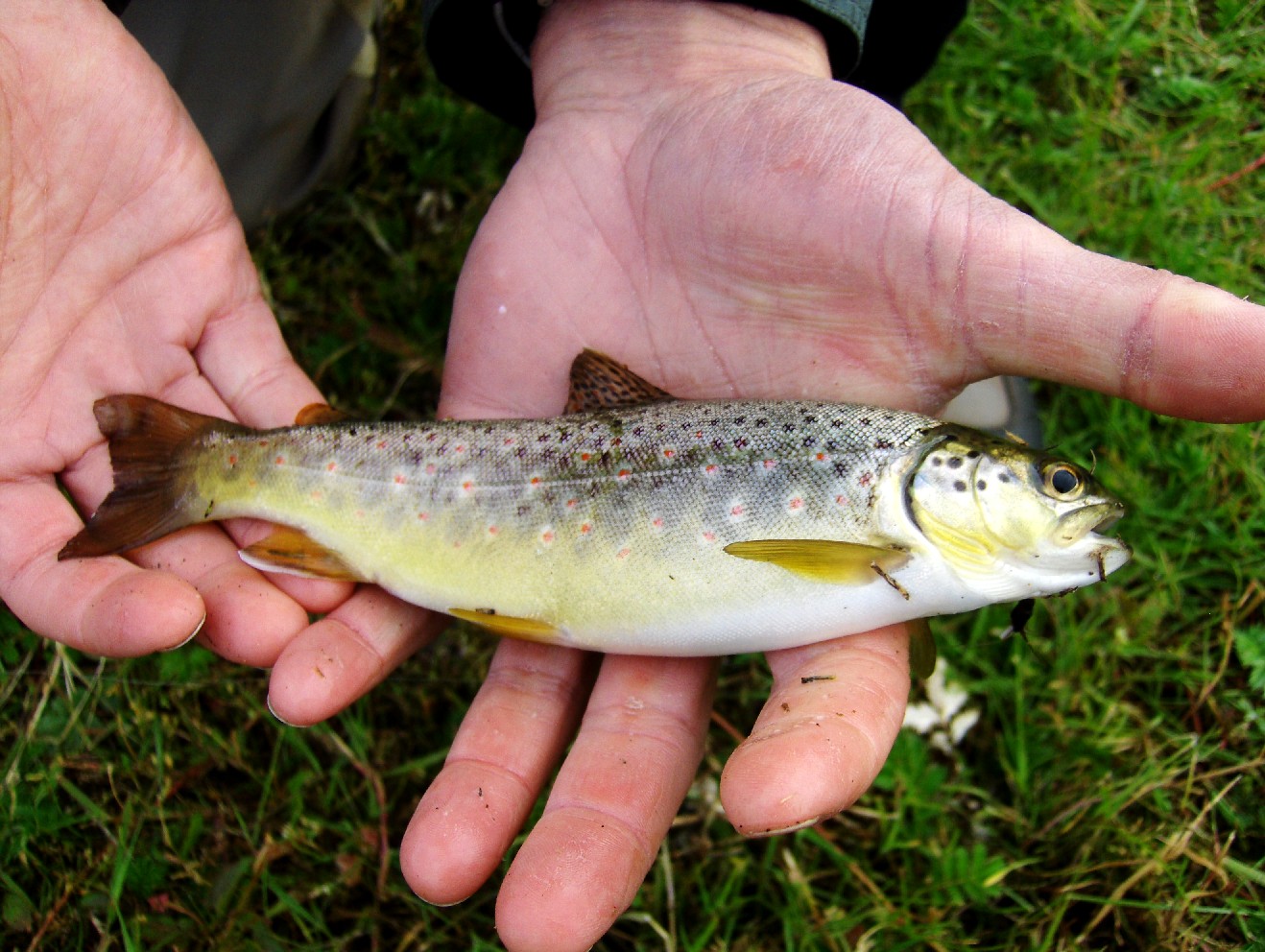 Sea Trout spend some time in fresh water before they go to sea. This young Sea Trout was caught in the Varma River, Iceland and will swim into the ocean within a year.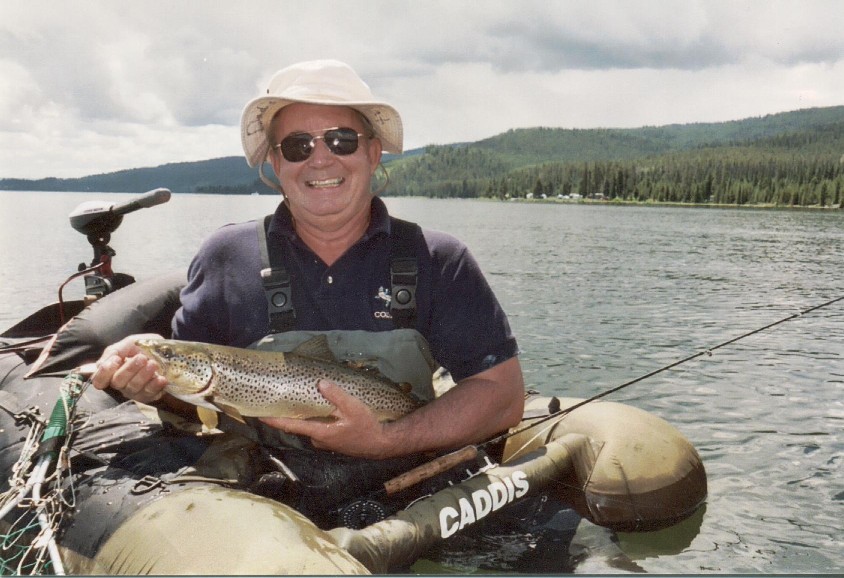 This is a really nice Brown (3 1/2 pounds) from Hebgen Lake, Montana during a tubing trip.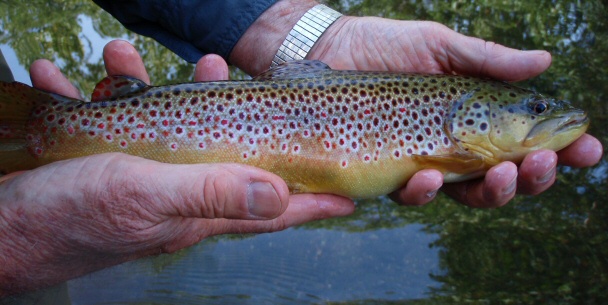 Brown Trout are most often caught on nymphs or minnow flies. They are territorial and tend to like heavy cover.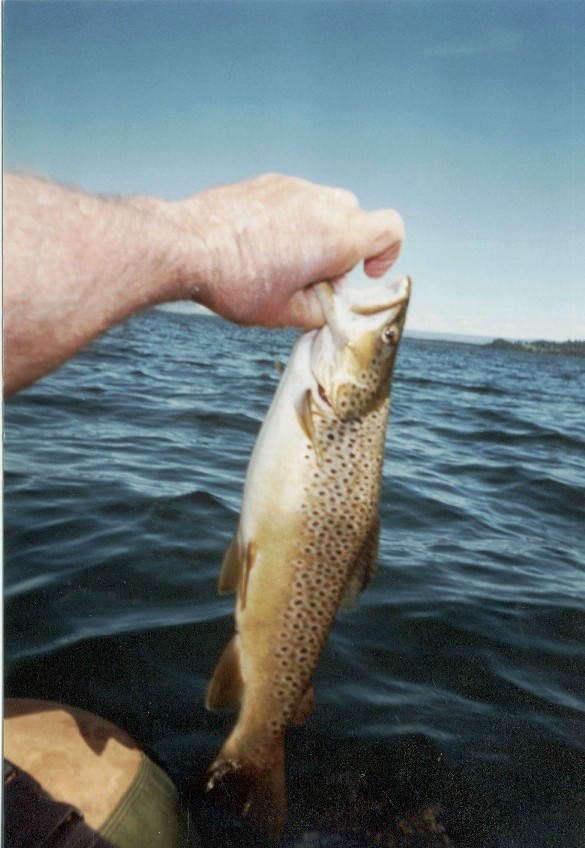 A fat Montana Brown that put up a good fight and actually did jump. Brown's do jump but are not as acrobatic as Rainbow's. This is not a recommended way to hold a Brown because you will end up with teeth marks.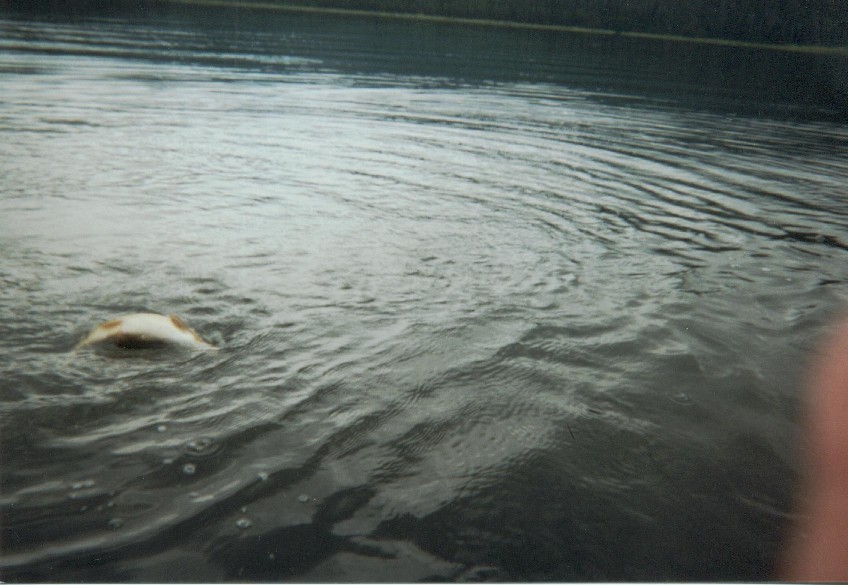 This is a typical Brown move when they get close. They like to roll and this one is in the process of making a nice roll.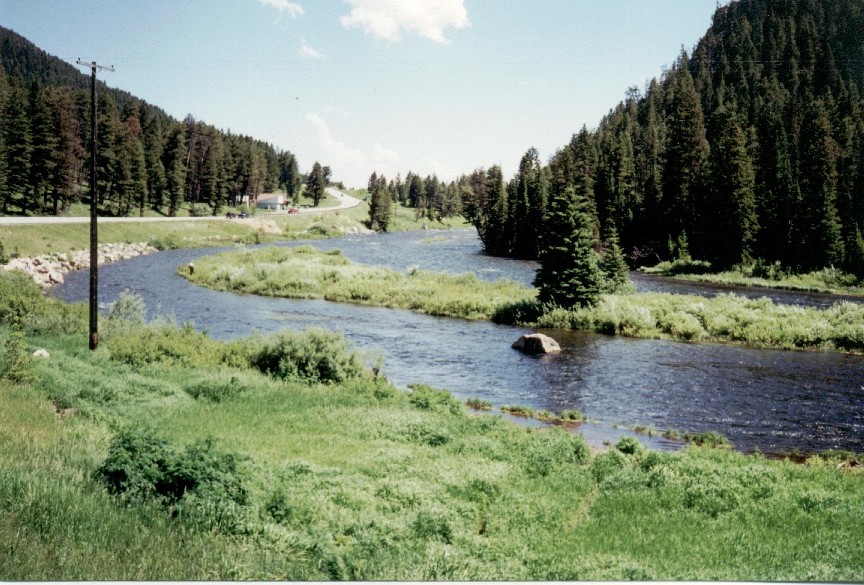 The Madison River, Montana and another good location for Brown's. I have caught them in the main River in this area on the far bank. They tend to like the deeper holes and feed later in the day. There are monster Brown Trout in the Madison.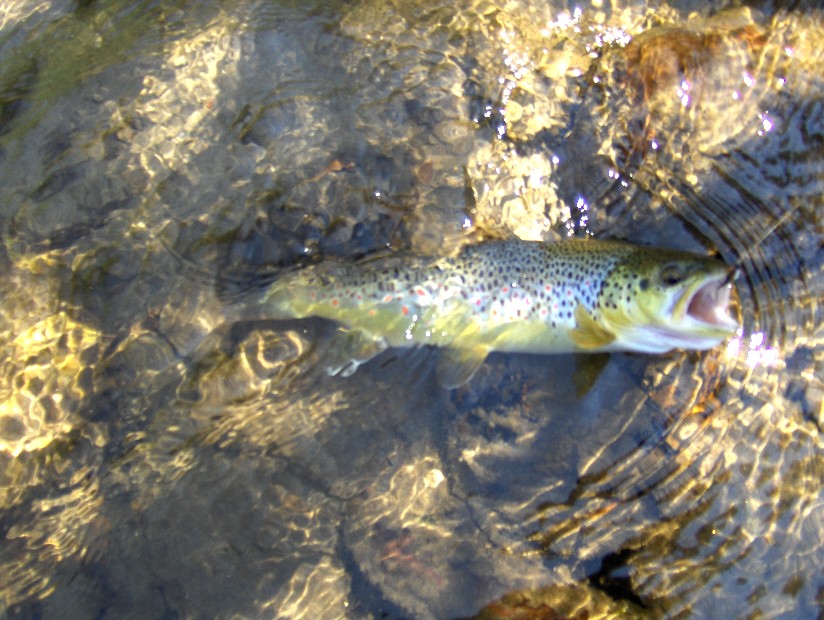 Brown Trout tend to be night feeders once they grow to size, and late evenings can be the best time to catch the best fish. I caught my largest Brown about dark one evening.