Welcome to The North American Trout Site!

---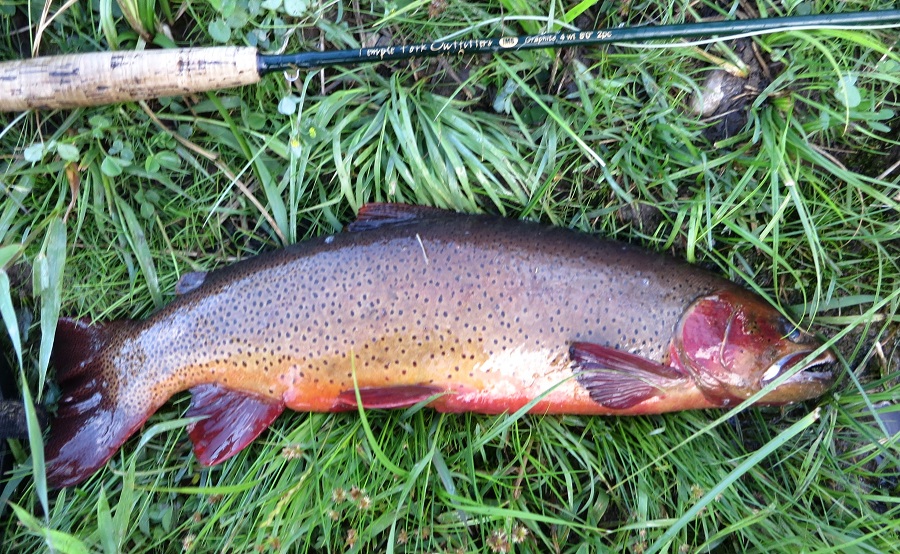 Snake River Fine Spotted Cutthroat in spawning colors

Trek through North America with a fly rod. The North American Trout site and the companion book have been developed to help trout anglers find and catch all of the different kinds of trout on the Continent. The picture on the front face of the site is a beautiful Cutthroat from Wyoming. To learn about rare trout, hybrids, and monster trout browse the site. There is information about all of the different trout species in Canada, the United States, and Mexico. If you want more information and like adventure click on the book icon. TROUT ADVENTURES - NORTH AMERICA is the first of a series of books about a worldwide search for trout. The site is about fly-fishing, but has information for everyone that enjoys fishing. The book and site are both organized by different types of trout and each has a story. The rare fish were the most difficult to find and catch but all were part of a great trout adventure. Click Pictures, Articles, or Information to find out more. Locations, techniques, and equipment are all included.

TROUT ADVENTURES - NORTH AMERICA is available from Wilderness Adventures Press, sporting goods stores, fly shops, and book stores. The printed book and e-book are available on Amazon. The action is nonstop and the adventures are fun. Each trout is discussed and those that are the most difficult to catch receive more attention. The website offers a lot of information the book gets into the details. Click on the book icon in the left hand column to find out more.

Don't forget to check out other Trout Adventures websites and some of the rest of the worlds trout on www.fareasttrout.com and www.islandstrout.com. Other books will also be available shortly. If you have any questions about the book, website, or anything about trout E-mail me at the link below.