Lake Trout Pictures
---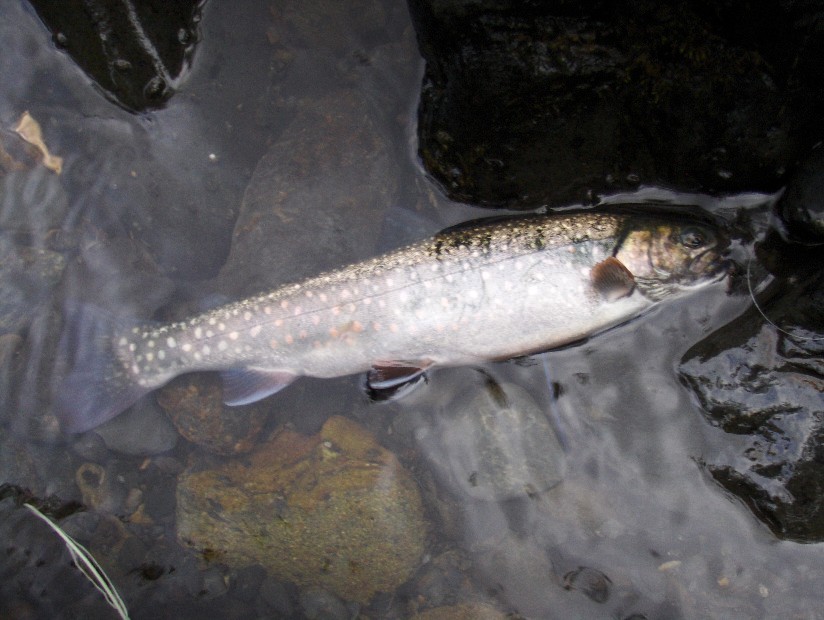 Lake Trout are sometimes caught in rivers. This 14-inch fish was caught in the Russian River on the Kenai Peninsula of Alaska. This fish most likey came from Kenai Lake which is less than a mile upstream, and entered the river to feast on Salmon eggs during the fall Salmon run. It was caught on a bead fly.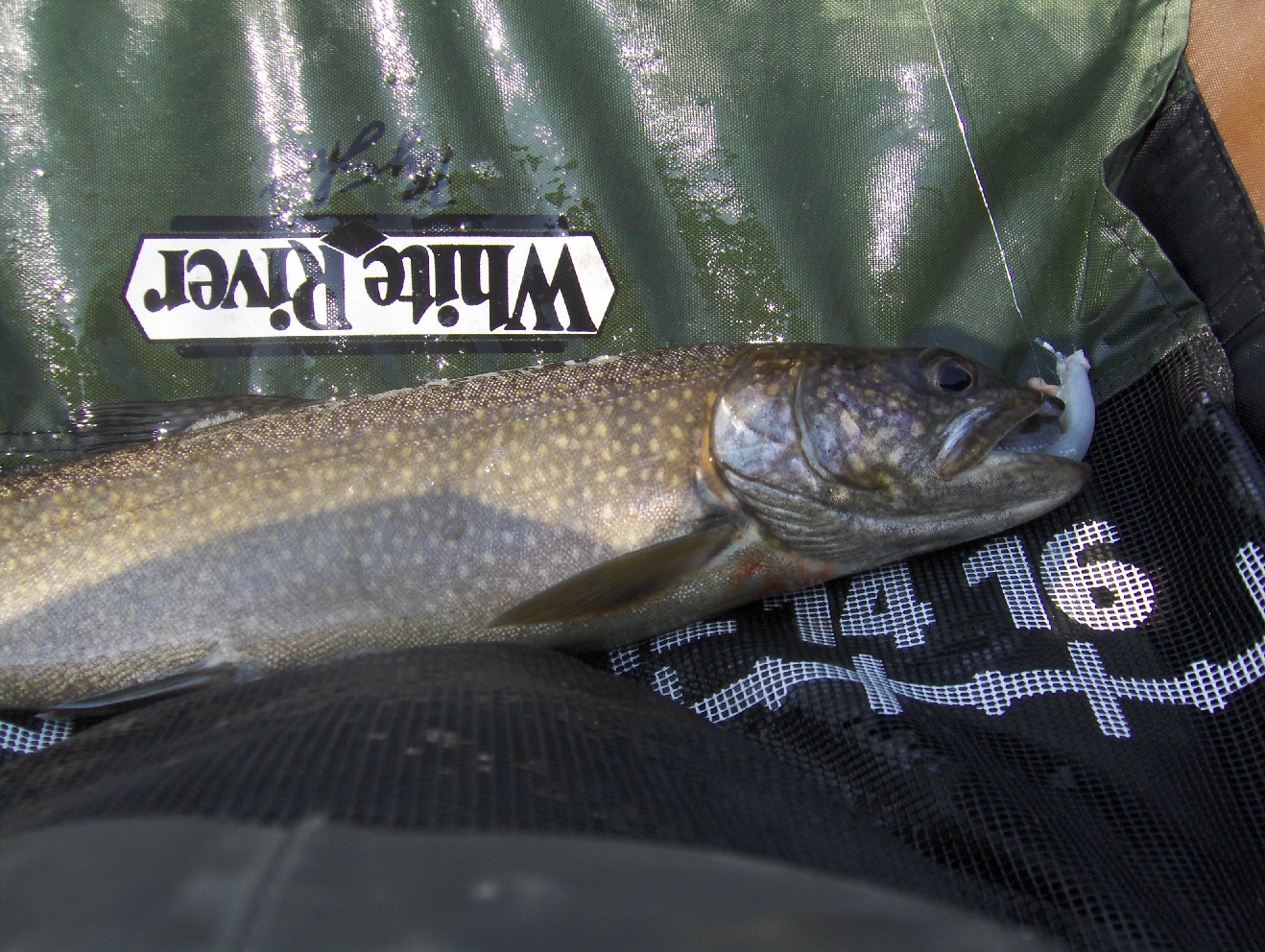 Lake Trout are another Char and are considered by most to be a deep water fish. They are the monsters of the trout world and 30-pound fish are not unusual. They are a challenge to catch on a fly rod, but it can be done.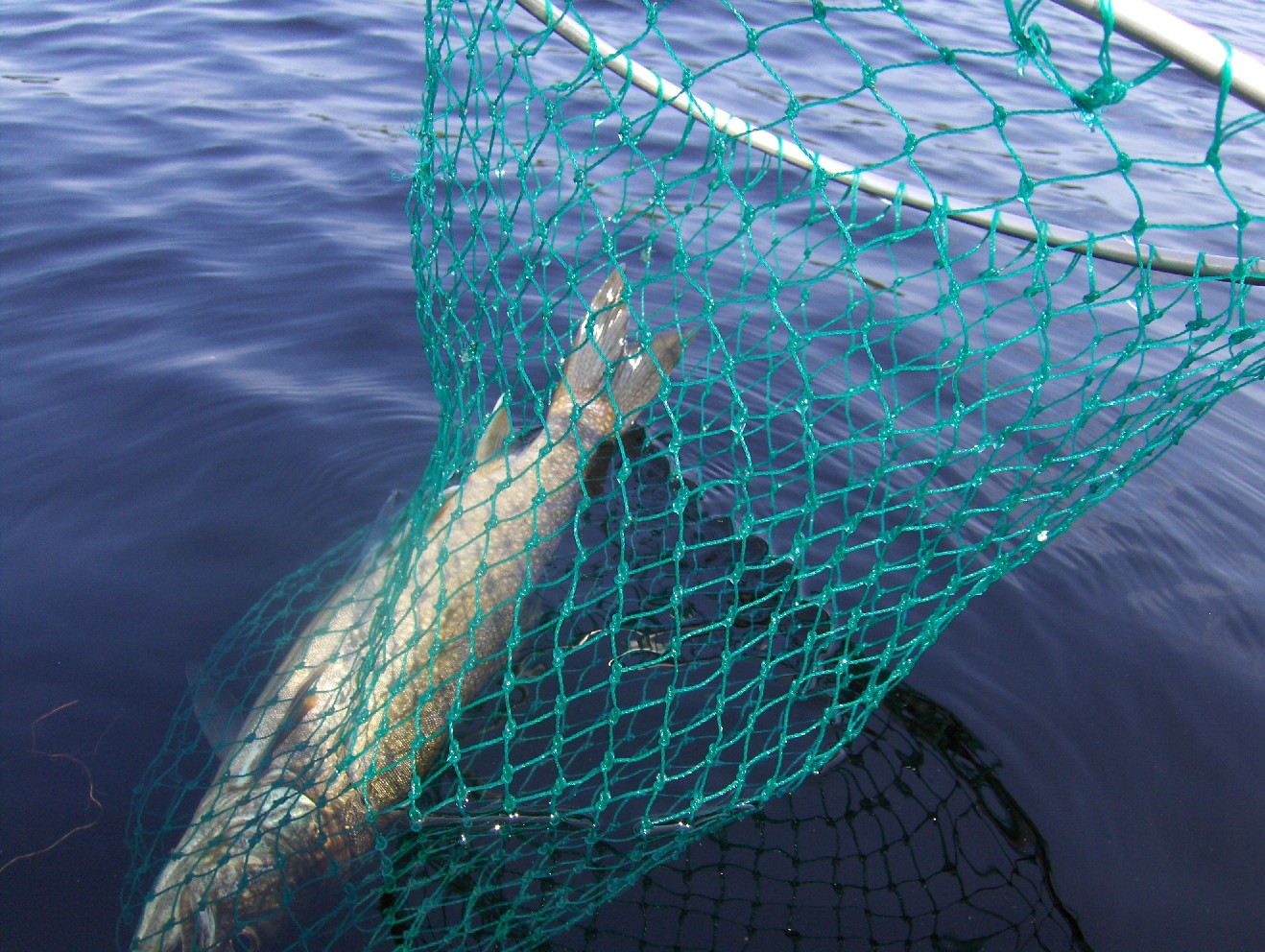 Lake Trout are deep water fish and will stay below 200' deep during the summer in the southern part of their range.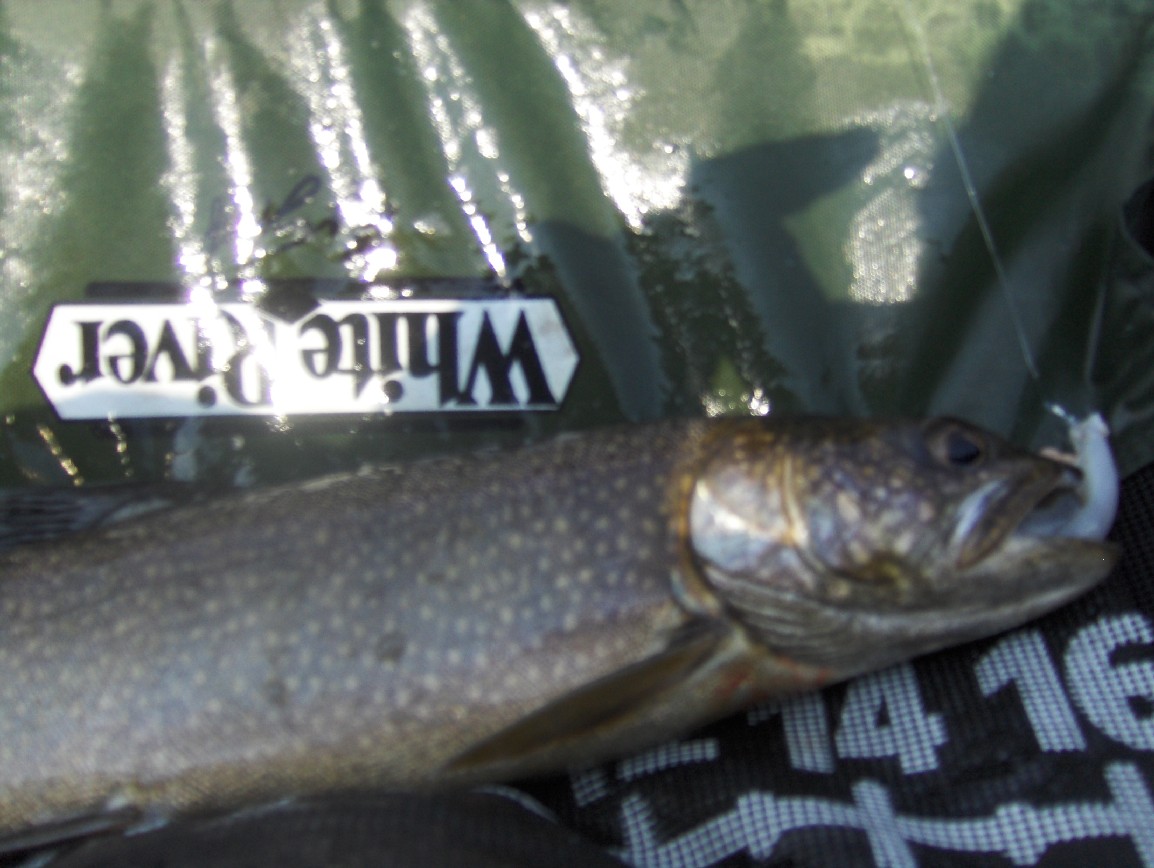 A nice Lake Trout that took a Black Leech in Wadleigh Pond, Maine. It did cough up a small fish in an effort to dislodge the fly.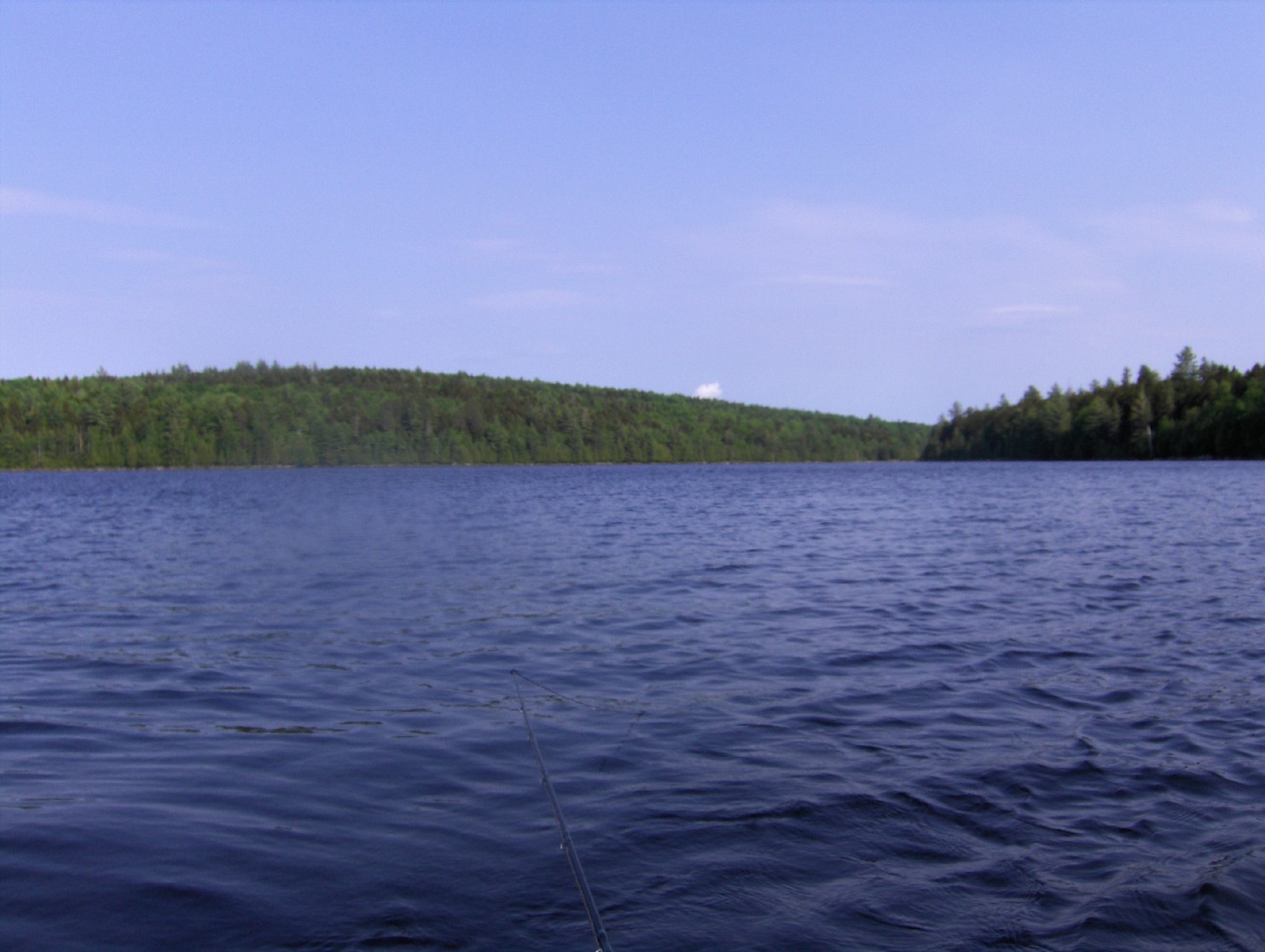 The best opportunity to fly fish for Lakers is early in the year and in the Arctic where they stay relatively shallow. This is Wadleight Pond, Maine that produced good Lake Trout fishing on a fly rod in May.