Wet Flies
---

The Black Wooly Bugger is an excellent western fly. It will catch fish in lakes and rivers and usually they will be good fish. I particularly like to fish them in the western lakes from a tube.



The Olive Wooly Bugger is a good trout fly, but does not seem to catch as many fish as the black wooly. If I had to choose one fly to catch Rock Bass (Goggleye) this would be the fly. It always produces fish with a cast upstream and letting the fly bounce along the bottom.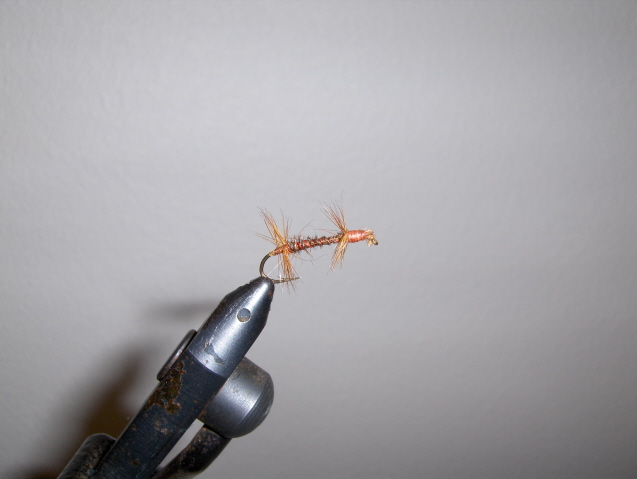 Many have not seen this fly and it is a Christmas Tree. I great fly for tubing the western lakes, and was introduced to me by my father years ago. It seems to work best with a slow sink like and the tube steadily moving. My friend Mike Brikner used this fly all over Montana and Idaho. There is a similar fly called a Black and Tan that replaces the red and green in this pattern and produces good fish in Henry's Lake, Idaho.